The challenges associated with recovering from any type of personal injury are not something that can be overestimated. There is no reason you should have to continue to live with the adverse consequences of another person's actions, which is why our law firm is prepared to do everything we can to ensure that doesn't happen. Our team is prepared to aggressively fight to help you acquire fair compensation.
That is why our Kansas law firm works on a no recovery, no fee basis. We are dedicated to providing each client with the personal and dedicated service you deserve. Each member of our legal team at Pearson Law is well-versed in personal injury law. We are dedicated to helping individuals and families restore as normal a life as possible after suffering a personal injury situation.
Are You Suffering Due to Another Person's Negligent Behavior?
The fact is, personal injury cases are not like other legal matters. This is because they are, well, personal. Many victims of these injuries suffer for years, completely on their own. At Pearson Law, we take pride in working to change this.
When you use our personal injury firm, you will find a team of legal professionals who want to help you receive the compensation you deserve.
Our team has been advocating for personal injury victims for years in the Kansas & Topeka area. In the midst of emotional trauma, medical bills, and rehabilitation, we understand there is little time left for you to try and negotiate with insurance companies to get the compensation you deserve. This is why you should turn to us. We can handle the heavy lifting for you. From beginning to end, we are committed to helping you go the distance regarding your personal injury case.
Call Us Now And Let Our Team Get StartedWe Handle All Types of Personal Injury Cases in Kansas
If you have suffered an injury due to a vehicle accident when another person was texting, a dog bite because a pet owner did not have control of their animal or any other cause, call our team at Pearson Law right away. We can help ensure you receive a fair amount of compensation for the physical pain and emotional damage you suffered.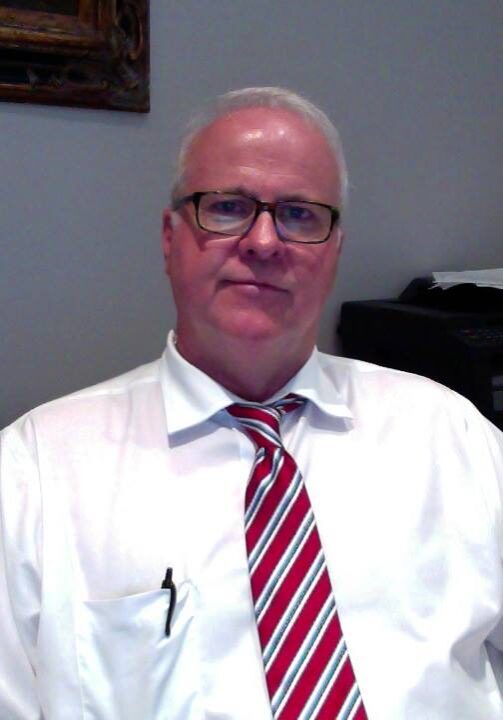 Began his journey into the law profession at an early age. Growing up in Kansas, George always knew that he wanted to help people, and enjoyed working with the members of his community to serve those in need.
When he set off for college in 1974, he decided to major in accounting, believing that he might be able to forge a path that would allow him to help those who were facing financial challenges. Upon graduation from Kansas State University in 1978, he quickly realized that his talents might be better utilized by learning to use the law to serve his community.
After graduating from Kansas State University, George was quickly accepted into the Washburn University School of Law in Topeka, where he could begin his journey toward becoming a lawyer. During his time as a student, he proudly served as a law clerk for professor Roy Bartlett, learning valuable lessons about the law and how to successfully navigate the legal system.
After three years of hard work and dedication, he received his Juris Doctor in 1981 and passed the Kansas bar the very same year. He immediately caught on with a local firm, allowing him to begin working on personal injury and workers' compensation cases in the Topeka area.
Personal injuries can leave you feeling stressed and helpless. Let me help you through this difficult time by getting you the justice you deserve.
Since he opened the doors to the George Pearson Law Firm in 1983, George has made it his mission to provide the highest level of legal advice, support, and representation to anyone facing the difficult struggles of personal injury. After over 35 years of work, he's come to understand that anyone who has been injured due to the negligence of another has the right to be compensated for their pain and suffering.
He's personally seen the toll that a serious injury can have on a person's life, and is committed to working with his clients in their time of need to help them seek justice. He believes that treating every client with compassion and respect is the only way to build a successful case, and will maintain an honest and collaborative approach with all of his clients from start to finish. His goal is to help them understand all of their options so that together, they can find a resolution that can help them recover from their injuries and get their life back. After all, that is his job — and he wouldn't have it any other way.
Bar Admissions
Education
B.A. in Accounting - Kansas State University, 1978
J.D. - Washburn University School of Law in Topeka, 1981
Professional Associations & Memberships
Kansas Trial Lawyers Association - Member
American Bar Association - Member
Kansas Bar Association - Member
AVVO Rating – 10
Practice Areas
Personal Injury
Car Accidents
Motorcycle Accidents
Truck Accidents
Insurance Claims
Workers' Compensation
Carpal Tunnel & Repetitive Trauma Injuries